Connect with your pharmacy functions anytime, anywhere
Our proprietary web portal brings anytime/anywhere access and innovation to all of your pharmacy functions.
This portal arms you with streamlined information and tools to help you lower drug costs, improve efficiency, better manage drug-related risks, and make informed decisions in real time.
Providing resident care facilities with a greater degree of financial, operational, and clinical simplicity so that staff can focus on residents' needs.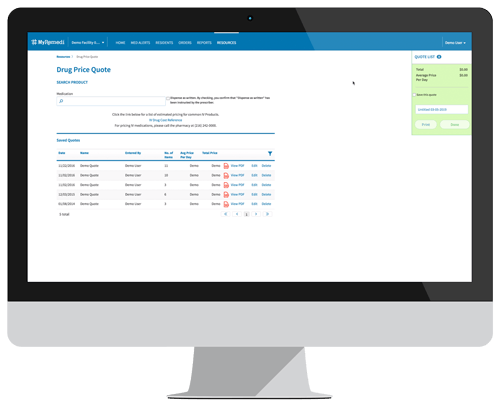 Financial Advantages
Customized med alerts–receive messages about high-cost and high-risk medication orders before they're delivered
Facility drug spend and utilization data
Drug price quote tool
Financial dashboard & reports–detailed data with medication costs, drug pricing, ready to download electronic billing, and more–all in one place!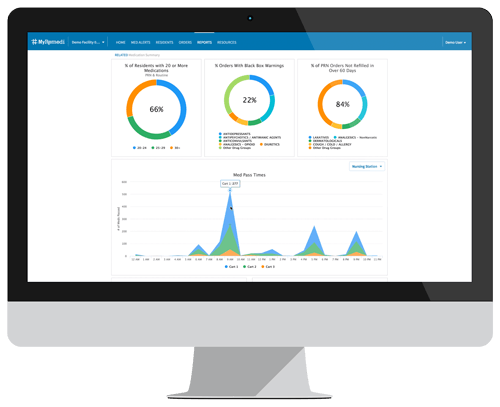 Clinical Advantages
Real time access to resident data
Duplicate order detection
Clinical Pharmacology integration with drug identifier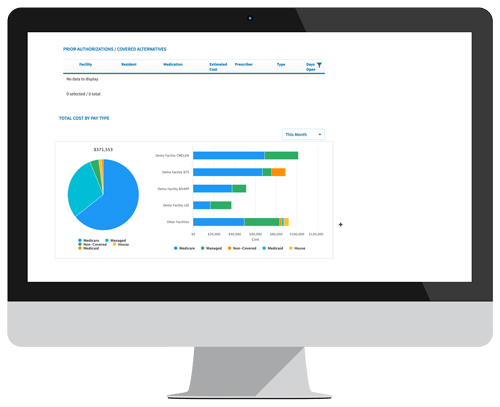 Operational Advantages
Online order with barcode scanning and refill status
Instant medication price quotes
Electronic MAR/TAR/POS documentation
Discharge medication and LOA forms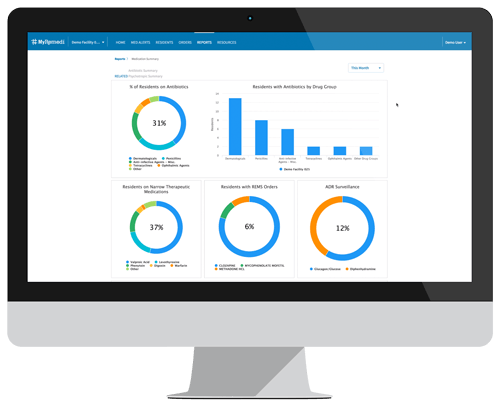 Regulatory Advantages
This data helps you with regulatory compliance:
QAPI
Antibiotic stewardship
Psychotropic use