Have questions? we have answers
With Remedi, you can feel confident that our consultants are there for you 24 hours a day. Even further, we can provide you with access to a broad range of industry experts to assist you in making the most informed decisions regarding your facility and residents.
A Team That's Here for You.
We are pleased to have specialists that can provide you with timely info – they are just a phone call away! Whether presenting before CMS or participating in industry leadership roles, Remedi associates are experts. Understanding the myriad of a continually changing environment, this interdisciplinary team focuses on regulatory compliance with an objective of perpetual preparedness.
Learn more about our team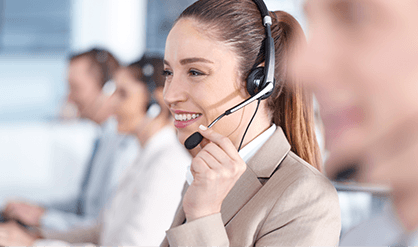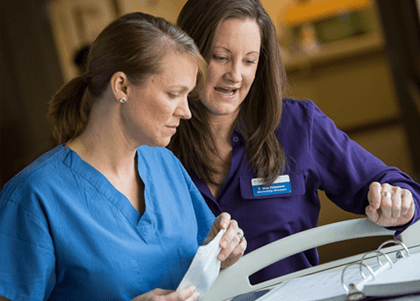 Our Consultant Pharmacists espouse person-centered care in their clinical philosophy, and it is evident in their Medication Regimen Reviews and recommendations.
Their expertise is centered on these goals:
Continually improve drug utilization for better resident outcomes and lower costs
Work with prescribers to assure clear, appropriate orders and best practices … including removing unnecessary drugs
Assist with QAPI & regulatory compliance
Become ACTIVE members of your interdisciplinary team
Provide specialized education for your staff including clinical updates
Remedi keeps you at the forefront of the LTC industry. Our experts focus on delivering practical and pertinent education for caregivers. By staying ahead of industry trends, technological and pharmaceutical advancements, and legislative/regulatory issues, we provide valuable foresight and set best-practice standards for LTC facilities. This topical industry information is delivered with timely newsletters, CEU and in-service sessions, and more.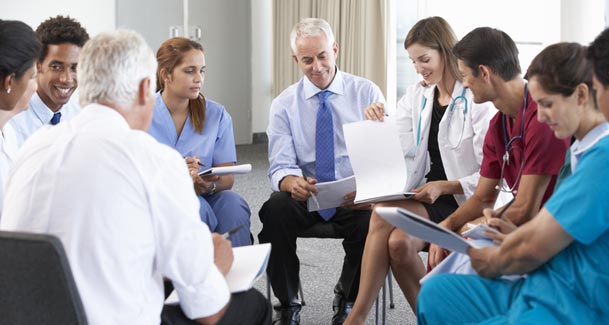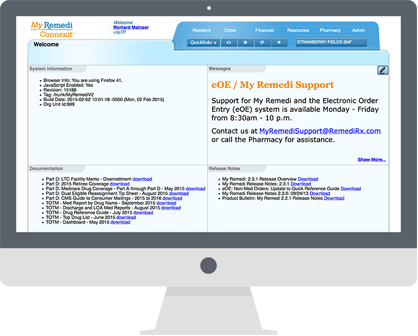 Make Informed Decisions with the Help of our Web Portal
MyRemedi, our proprietary web portal, arms you with streamlined information and tools to help you lower drug costs, improve efficiency, better manage drug-related risks, and make informed decisions in real time. Providing you data mining to help with regulatory compliance – QAPI and antibiotic stewardship.
You and your team will have:
Real time access to resident data
Duplicate order detection
Integrated Clinical Pharmacology with drug identifier
Nationally Recognized Speakers
Remedi's nationally recognized speakers represent the industry's leading experts in resident and long term care. These individuals speak at various Remedi-sponsored events throughout the year.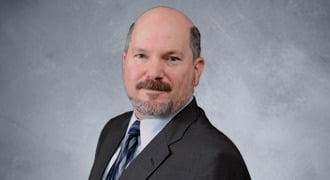 Vice President of Clinical Services
Richard Mainzer has dedicated his career to long-lerm and post-acute care, starting in 1979. Throughout his career, he has continued to apply his clinical, technology and business skills to promote the advancement of quality and cost-effective health care. In 2002, Richard joined Remedi SeniorCare and since 2009, he has built a systems integration team to… Read More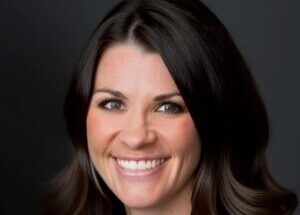 Vice President of Clinical and Consulting Services
Erin currently serves as the Vice President of Clinical and Consulting Services for Remedi SeniorCare Pharmacy.  She has been a consultant pharmacist for Remedi for eleven years, but has been in long term care for sixteen years. She graduated from the University of Toledo College of Pharmacy in 2007 with her Doctor of Pharmacy degree… Read More

We Are Always There When You Need Us.
We understand how your needs vary throughout the day … and night. From order status and STAT med delivery to providing expert consulting and pharmacist advice, Remedi is there for you … no matter what the time of day.
Get Started with Remedi SeniorCare