In the wake of COVID-19, infection control in Skilled Nursing Facilities and Assisted Living Communities is more important than ever.
According to the CDC, 1 to 3 million serious infections occur every year in long-term care settings and are a major cause of hospitalizations.
If you're looking for solutions to reduce your risk, take a closer look at medication management, an essential service that impacts every senior in your care.
INFECTION CONTROL + YOUR MEDICATION PASS
COMPARE THE DIFFERENCE
INFECTION CONTROL + YOUR MEDICATION PASS
COMPARE THE DIFFERENCE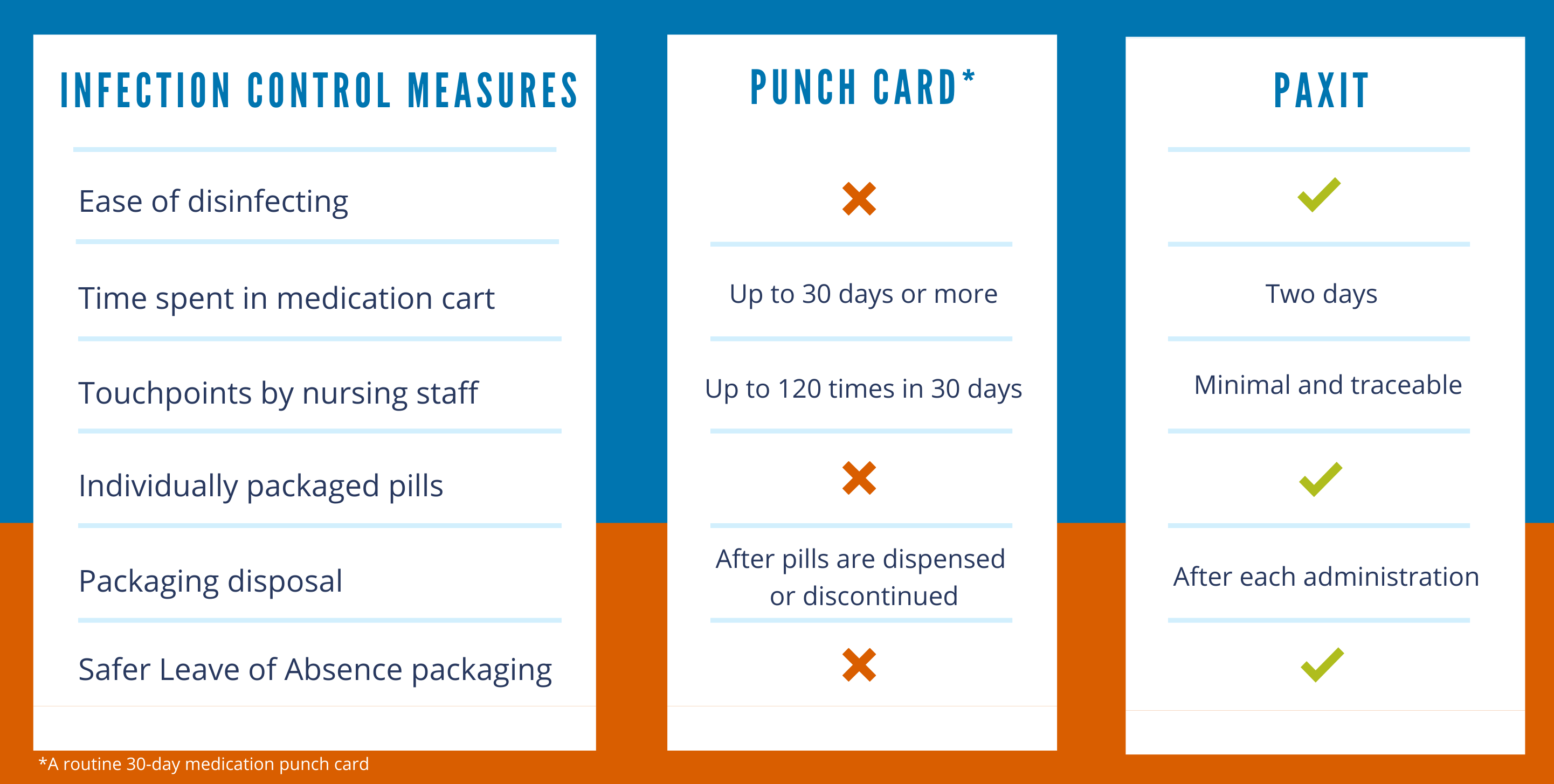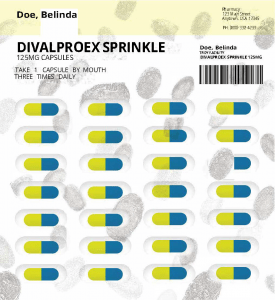 PAXIT® medication management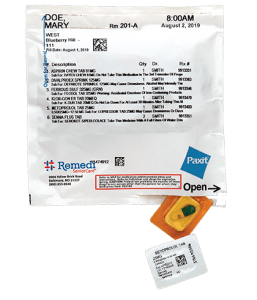 PAXIT reduces the risk of spreading infection.
PAXIT reduces the risk of spreading infection.
Reduced Time and Touchpoints
The standard 30- day punch card is touched numerous times during a medication pass. With PAXIT, nurses only touch one package with all of the necessary medications for each administration time. It not only provides a safer experience for staff and residents, it saves nurses an average of 30 minutes per med pass.
Immediate Disposal of Packaging
Not only can PAXIT be easily and quickly disinfected without compromising the packaging, medication labeling, and retrieval of pills, it can also be immediately discarded rather than being returned to the cart. Eliminating the packaging greatly reduces the risk of the spread of infection.
Specialized Organization in Medication Carts
PAXIT bags are stored in your medication cart in specially designed dividers that organize medications by resident, so a nurse can quickly locate and remove a single bag per resident at each administration time. This reduces the amount of surfaces that are touched and the amount of time nurses spend locating and removing each medication's punch card.
The standard punch card is typically handled by numerous pharmacy employees before reaching a long-term care facility. In our pharmacies, every oral solid medication is packaged in a sterile, FDA approved environment and labeled in its own blister before being packed in a resident specific PAXIT bag.
enhanced infection control benefits offered by Remedi SeniorCare
Elastomeric pumps versus reusable IV pumps
IV pump management – disposable IV flow regulators (Dial-A-Flow) for hydrations and basic IV therapies
Contact-free and consolidated delivery options
Disposable delivery bags in lieu of reusable totes
Nebulized medication and inhaler therapy management recommendations
Remote consultant pharmacist and nurse account management support
Designed By Nurses, for Nurses. PAXIT Has Changed the Medication Pass
Not only is it simple and easy to use, PAXIT also enhances safety and accuracy while reducing the risk of spreading infection.
Discontinued medications can be easily identified and removed
No commingling of medications
Medication adherence safety measures are automatically put in place with the use of PAXIT
Each PAXIT bag is quickly and easily verified against the MAR in 3 easy ways