Exceptional Living Centers Customer Insights
Throughout the COVID-19 pandemic, while many providers have been hesitant to change pharmacy services, those who've transitioned to Remedi SeniorCare experienced immediate results impacting their clinical, financial, and operational outcomes. Our innovative solutions, contactless implementation process, and dedicated team members have contributed to the safe and successful onboarding of over 350 customers since March 2020.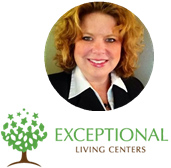 Exceptional Living Centers began their pharmacy services partnership with Remedi in 2021. Headquartered in Lexington, Kentucky, ELC's 16 centers provide healthcare and lifestyle services for seniors in Kentucky, Ohio, Indiana, and Wisconsin.
Angie Sutton, Senior Vice President of Operations, shares about the pharmacy services transition and reflects how our innovation is positively impacting their staff and resident experience, along with clinical, operational, and financial outcomes.
Why change pharmacies during a global pandemic?
"Our highest acuity center was struggling with medication compliance and received multiple citations related to medication availability, pharmacy communication, and timely problem resolution. Fundamentally, outside of direct patient care, a medication-related mishap was the largest risk we raced from a patient safety standpoint.
As a company that puts resident care and safety above all else in our day-to-day decision making, we knew a pharmacy switch was paramount to providing safe care and service to meet the complex needs of our residents."
Why was Remedi SeniorCare selected as your new pharmacy partner?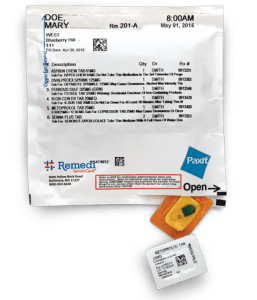 "We fully vetted three pharmacy providers and from the initial meeting, we clearly knew that the Remedi "difference" was superior to any other vendor. PAXIT made sense. Not only is it a nimble and agile form of medication distribution that is ultra-sensitive to real-time change, we also immediately understood that this would be a game-changer for staff who pass medications.
We were initially fearful that we couldn't afford the advanced technology offered by Remedi. After working closely with their executive team, we found substantial organizational cost savings in reduced waste, retrospective billing, and labor costs."
How has PAXIT positively impacted your medication management program?
"Our staff is saving up to 30 minutes per med pass - no fumbling with punch cards, missing a card and med in the process, taking additional time for medication reconciliation at the time of the pass, spending extensive time in card returns with med changes, finding loose pills in the med cart drawer, pushing heavy carts leading to workers comp issues are some of the immediate benefits we've experienced since switching to PAXIT.
Shorter med passes mean more time for critical documentation compliance and ultimately, the best gift of all, more time with residents.

It's also setting us apart in the recruiting world. Saving up to 30 minutes per med pass appeals to prospective staff by sharing our mission to ensure they are given back time to do what they do best and to being at the bedside."
"Nurses chose their profession to care for patients, not punch cards."
Describe the transition to Remedi SeniorCare's services.
"Due to the immediate needs, we accomplished an accelerated onboarding and within a matter of weeks, had full Remedi training for our staff, complete changeover, and full implementation without a hitch. Remedi's team of experts made sure that EMAR conversion, med cart transition, and staff training and oversight were seamless. This was not your big institutional pharmacy approach - this was customer service in action and at the highest level.
This allowed our leadership team to stay focused on ever-changing COVID protocols, vaccination adoption, and patient care. No one had to stop in their tracks and take valuable time away from patient care to accomplish this transition.
Ultimately, the transition for one center in our portfolio made such a significant impact, that we made the organizational decision to transition all ELC Centers to Remedi SeniorCare."
Simply put, where medication availability, cutting-edge technology, customer service, medication safety, and financial stewardship align, that's where Remedi SeniorCare is, your post-acute pharmacy partner of choice.