The 24-hour, unit-dose, medication management system.
24-Hour, Unit-Dose Packaging
PAXIT is changing the world of medication management. Thousands of nurses already have it. Do you?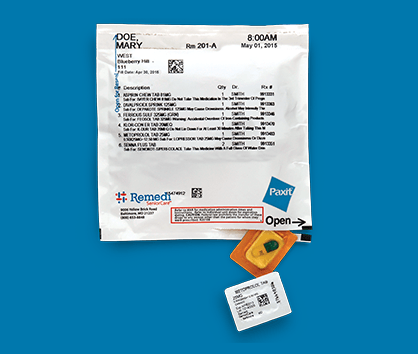 Designed By Nurses, for Nurses. PAXIT Has Changed the Medication Pass
When converting to PAXIT, you and your staff will immediately see a difference and how this system is superior ... and very easy to use.
Enhanced safety and accuracy- discontinued medications can be easily identified and removed. And, no commingling.
Revolutionary packaging improves compliance medications in a 24-hour unit dose. Our bags are verifiable against your MAR in three easy ways.
Delivering the right medications to the right resident in the right dosage is what we do, and PAXIT makes it easier!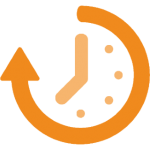 When using PAXIT, nurses save an average of 30 minutes per medication pass – that's impressive! This improved efficiency gives them more time to focus on what they were trained for - resident care.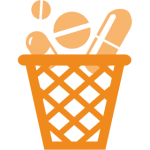 Inventory is reduced from 30 days to 2 days, giving you flexibility when resident medications are changed or discontinued. Nurses process far fewer returns, virtually eliminating this time-consuming task. 
And, no restocking fees!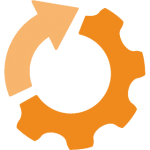 Continuation of a medication filled/cycled daily without any intervention from the facility. PAXIT can also manage the refill of your oral solids with barcode scanning capability. Nurses spend less time ordering medications which increases efficiency and safety.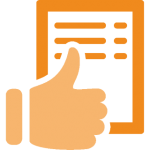 You only pay for medications dispensed, unlike pre-paying for a 30, 60, or 90-day supply with other dispensing systems ... with ONE dispensing fee. Eliminating this waste reduces the expenditures leading to Medicare Part D coverage gap ("donut hole").
Learn the facts! Read this white paper study, conducted by Walker-Phillips Healthcare Consulting, about the impact of using PAXIT in long-term care facilities.
PAXIT Comes in Our State-of-the-Art Medication Cart.
Enormous capacity combined with state-of-the-art engineering, rugged durability, and elegant design make our carts popular with the nurses. By observing nurses across multiple facilities and documenting their input, we can offer you the most efficient and ergonomic medication pass cart.
One of the most prominent features of our cart is what's inside it. Open the drawer and you'll find our highly touted PAXIT medication bags.