01
Open to stability
Drawers open one at a time for a more safe and stable med cart.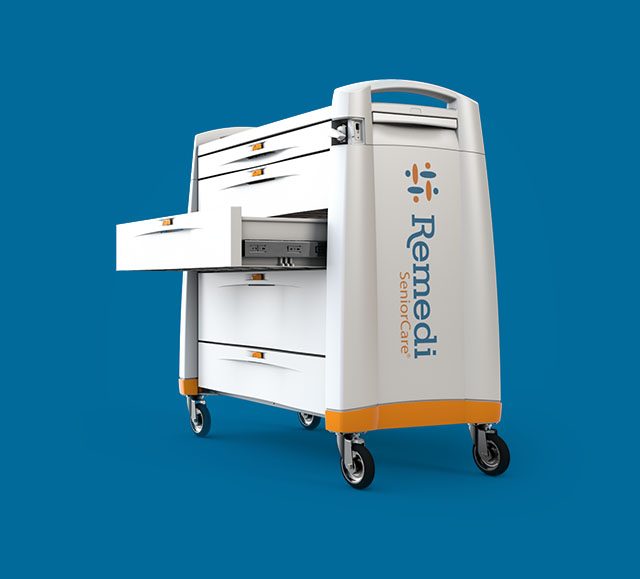 02
Daily meds within reach

Based on customer feedback, we've updated our drawer configurations to be even more convenient to how you manage your day! Our top daily med drawer is arranged for easy access to every resident's meds for the day, with a "cubbie" for every resident/room. The drawers can be configured to your number of rooms and stay well organized day after day. The bottom six-inch drawer conveniently stores meds for the next day's med pass. The three-inch top drawer is for convenient access to important items such as eye drops and inhalers. Time saved, nurses happy.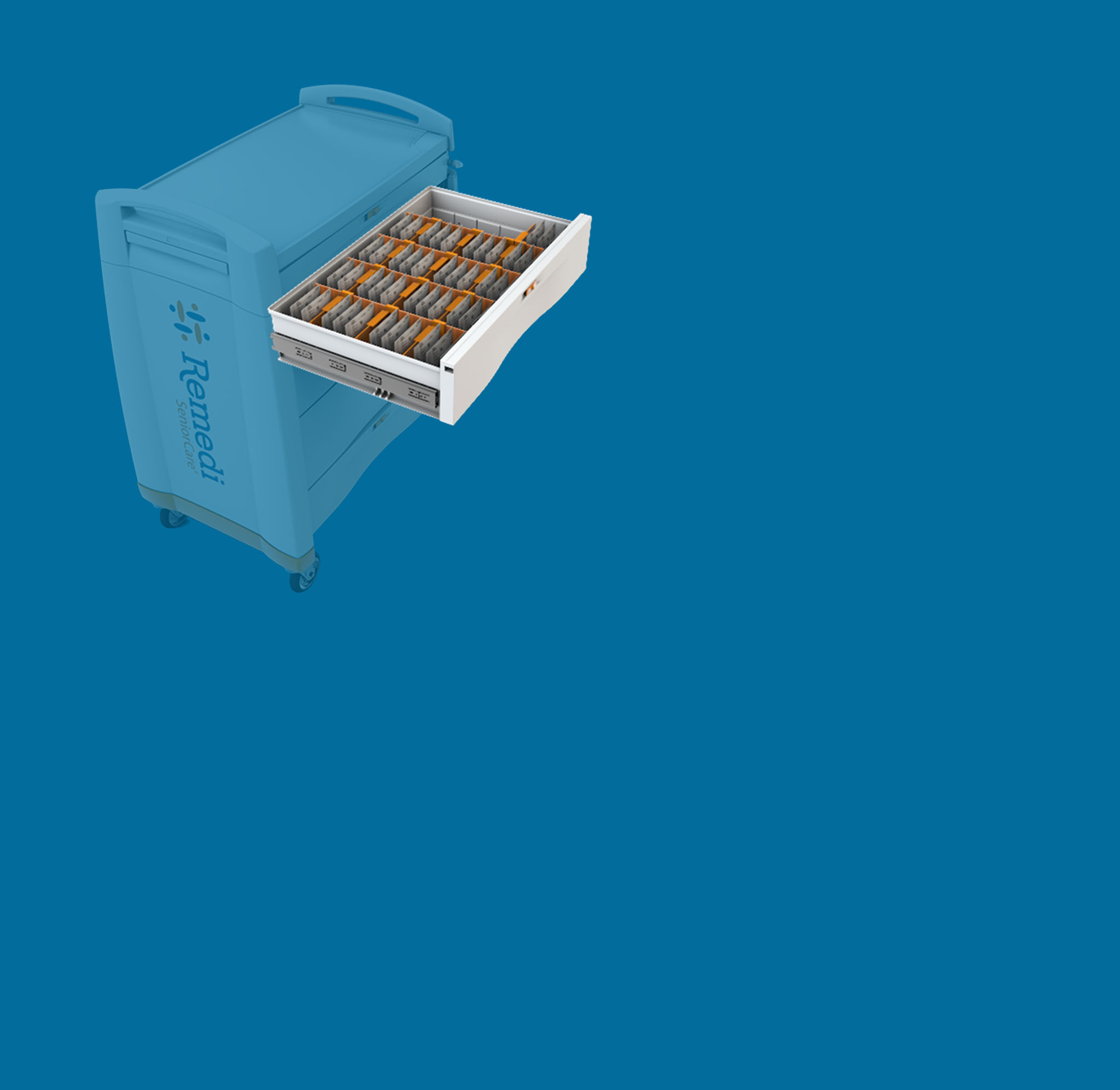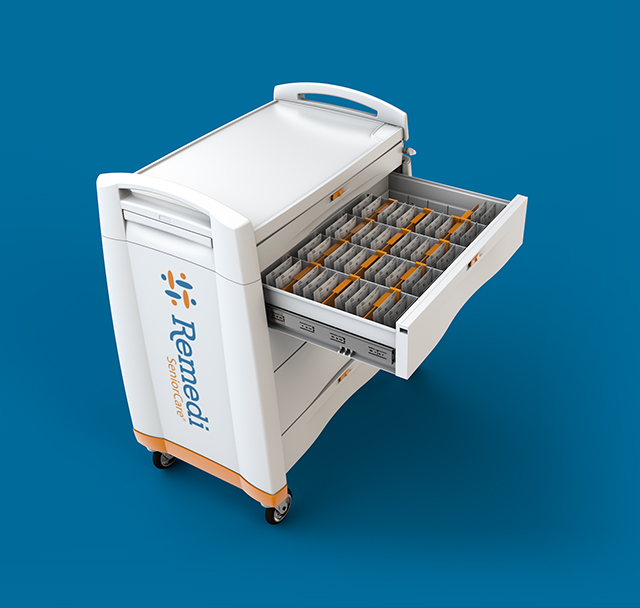 03
Our bulk drawer provides room for more efficiency

The Paxit cart's nine-inch drawer stores more of the supplies nurses need every day, which results in less trips back to the nurse's station. Here you can store the bulk items such as oral solutions, house stock, patches and the like. That means an easier, more efficient day. Storage needs met.